Waste plastic pyrolysis technology is one of the most potential technologies in chemical recycling. With the development and iteration of technology, the industrial continuous pyrolysis technology and equipment developed by Niutech have better solved the problems of low-quality, high-impurity, and smoke leakage, and opened up waste plastics chemistry.
If we want to realize the global development of chemical recycling of waste plastics and completely solve the problem of white pollution caused by waste plastics, we must gather multiple resources in the whole society and establish a comprehensive industrial chain for waste plastics. This chain can be broken down into plastic production – plastic products production – sales – consumption – recycling – disposal recycling.
The pyrolysis technology of Niutech is the key to break this chain. Upstream and downstream enterprises must cooperate deeply, and each link adds value to the high-value utilization of waste plastics, and also gives the plastic products attributes that will determine where the plastic products will go after use. Only if each link puts the closed-loop concept of plastics in their production practices can they support the great development of chemical recycling of waste plastics.
At present, the waste plastic pyrolysis projects has been running around the world. The Thailand waste plastic pyrolysis project mainly process the low value waste plastics from gaebage processing factory. After pyrolysis proces, it converts waste plastic to fuel oil. Then the fuel oil can be used by vehicles. For three years this project has greatly reduced the problem of plastic waste accumulation in the surrounding cities and has realized both environmental and economic benefits.
Industrial continuous waste pyrolysis equipment can process waste plastics that have complex components, are not easy to separate, and cannot be digested by traditional physical recycling. The pyrolysis rate is more than 99%, which can achieve resource recycling to the greatest extent. The emission comply with environment protection standard, avoiding secondary pollution. The pyrolysis machine has been applied in China, US, UK, Germany, Danmark, Brazil, Turkey, Estonnia, India, and Iraq, has been well received by our customers.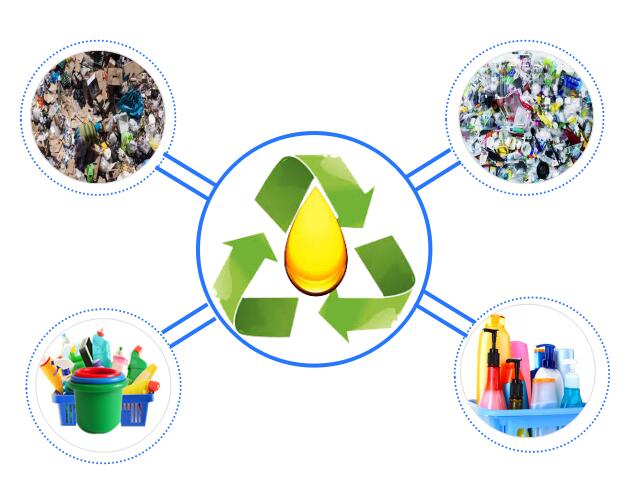 Email: sales@niutech.com
Tel: 86 531 86196301