The black pollution caused by scrap tire has been continuously harming our environment, according to the statistics, over 1 billion scrap tires are produced globally per year. Scrap tire takes up lots of environmental space and can not be biodegraded. Besides, the scrap tire contains some hazardous elements such as lead, chromium, cadmium etc. which are causing great harm to the environment. In addition, the scrap tires piling up in open air tends to breed various mosquitoes and disseminate diseases, seriously deteriorate natural environment. Fire is to be caused, too. For example, the fire disaster happened in 2021 in one of Kuwait's waste tire landfills burned 52 million scrap tires, with amounts of toxic gas such as sulfur dioxide, carbon monoxide released, caused catastrophic pollution and destruction to both global atmosphere and ecological environment. Therefore, the scrap tires have to be reasonably treated, so let's talk about the method and technology of scrap tire treatment.
Realize recycling utilization by retreading used tires
The used tire retreading industry is a major branch of rubber industry. While prolonging the tire lifespan, the energy and resources can be saved, so as the transportation cost.
Producing reclaimed rubber and rubber from waste tire
Instead of a part of raw rubber, the reclaimed rubber from waste tires can be made into some rubber products. But during this process, high temperature and high pressure dynamic desulfurization produces secondary wastes gas pollution. And the risk of combustion and explosion exists in the production process, these reasons make the reclaimed rubber production gradually decline, which has no space for further development.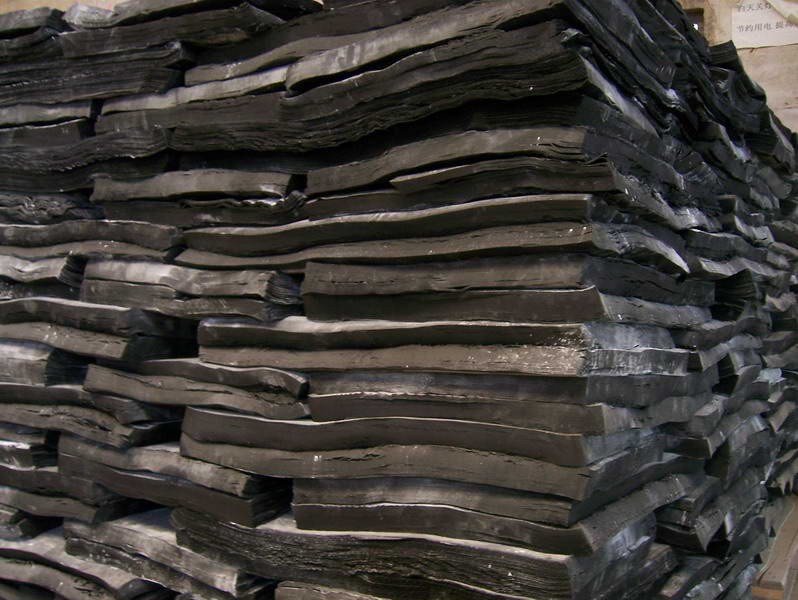 Pyrolysis technology for scrap tires
As the ultimate treatment for scrap tire, pyrolysis technology can really complete its harmless, reductive and resourceful utilization without pollution to atmosphere. The whole process is energy saving and efficient under safety and environmental protection condition with the comprehensive utilization rate up to 100%, the final products are the ones with highly added value which hold great economic value and good market prospect such as fuel oil, carbon black, steel wire etc.
The scrap tire pyrolysis equipment includes two types: batch and continuous. It has to be continuously shut down for both feedstock feeding and output discharging, the batch has some shortcomings such as low efficiency, small treatment amount, high energy consumption, high cost, potential safety hazard, reduced life span etc., while the continuous pyrolysis equipment has well resolved these problems. There is no limit on storage space, no need to be shut down frequently, the equipment doesn't need to be opened and closed for feeding, nor preheated after cooling down, therefore, it holds the advantages of safety, energy saving, environmental protection, long service life and so on.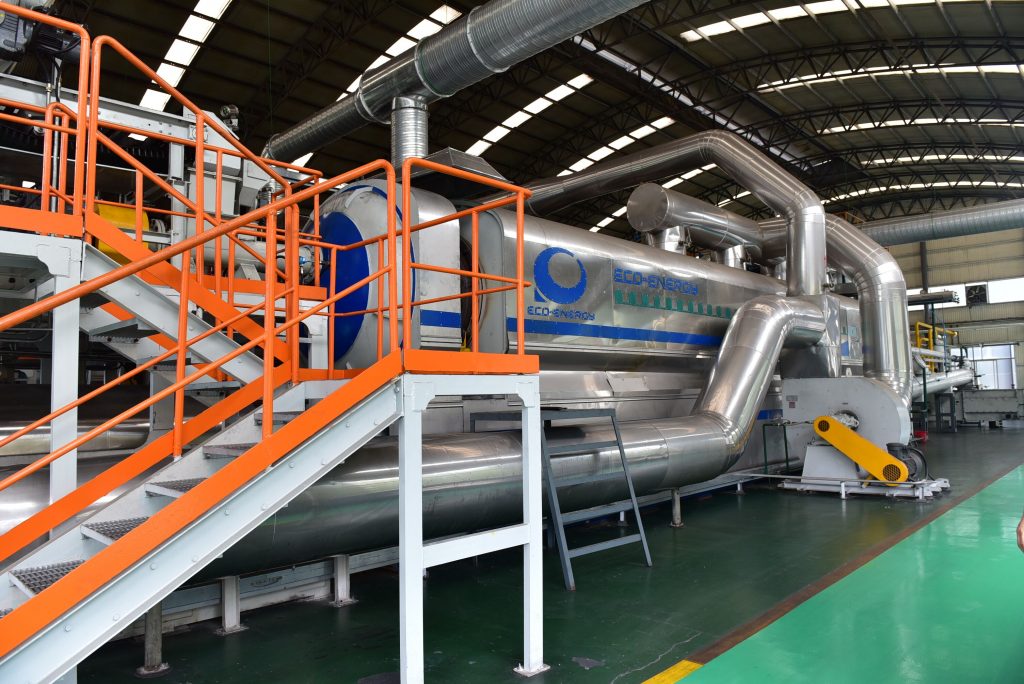 Niutech holding the core technology for industrial continuous pyrolysis technology
After accumulative scientific research for 30 years, Niutech has formed an integral exclusive system of industrial continuous pyrolysis technology, breaking the technical difficulty, researching and developing the solely held tech and equipment regarding scrap tire industrial continuous pyrolysis.
Niutech pyrolysis production line realizes stable operation of high efficiency and low energy consumption in long term under safety and environmental protection condition. The production line holds technical features such as stable operation, wide materials application, low treating cost, intelligent automation as well as significant environmental benefit.
Niutech is one of the few enterprises in the world with actual delivery capacity regarding industrial continuous pyrolysis plant. The concerned equipment and technology have been successfully applied in several countries and regions such as in China, Germany, Brazil, Hungary, Turkey, Estonia, India and Iraq, and have been widely approved by customers from both China and abroad through their diverse project verification with high level science and research strength, international manufacture capability, professional engineering implementation and after sales team service as well as diversified business cooperation model. Niutech is able to offer professional customized solutions and pyrolysis equipment according to customers' requirements and onsite situation.
More details, welcome to contact us!
Email:info@niutech.com Tel: 86 531 86196301