The latest IFAT 2022 will be held at the Munich Exhibition Center from May 30 to June 3, 2022.
IFAT Munich is one of the most grand globally exhibition in environment protection field, recognized as the global wind vane in this industry. In China, IFAT is also regarded as an significant window to enter international market for Chinese environment protection enterprise. It can not only provide a broad trading platform, but also the best place to searching for latest news, enhancing corporate reputation, and expanding business channels.
In the last exhibition, a total of 3091 environmental protection companies from 59 countries around the world participated in the exhibition, including China, the United States, Japan, South Korea, Australia, Italy, Switzerland, Spain, Poland, Russia, France, the Netherlands, and Denmark.
Due to the COVID-19, IFAT will be held again after two years. Niutech will attend this exhibition this time.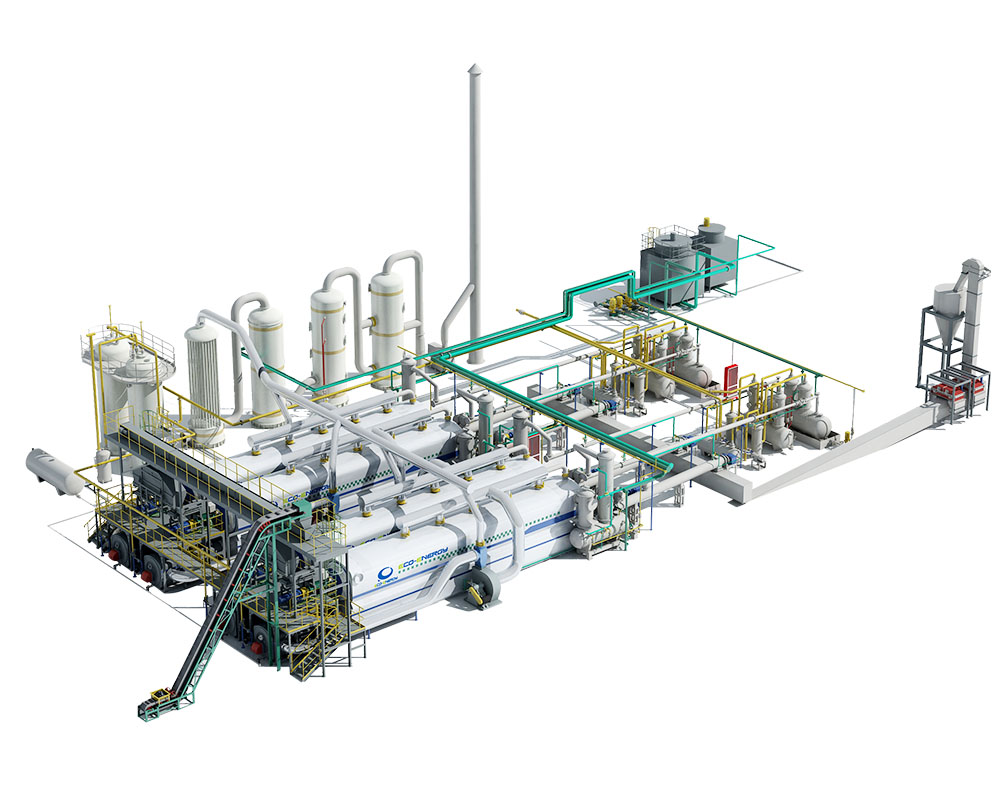 Niutech Environment Technology Corporation is an innovation enterprise integrated in organic waste pyrolysis search and development and equipment manufacture. The main business scope covers industrial continuous waste plastic pyrolysis production line, scrap tire pyrolysis production line, oily sludge pyrolysis production line, hazardous waste pyrolysis production line and medical waste pyrolysis production line.
The waste pyrolysis plant has the advantages of 24 hours continuous running, 99.8% pyrolysis rate and international certificated.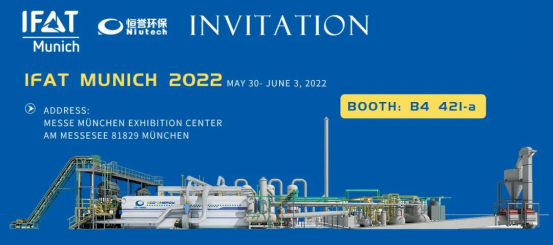 Welcome to visit our booth in IFAT 2022!
Address: Messe München exhibition center
Am Messesee 81829 München
Time: May 30- June 3,2022
Booth: B4 421-a